How is everything getting shape?
How do companies choose their designs?
Why this summer soft colours are in everywhere?
Why embroidered collections are used so much…. etc.
So many questions…
Shall we take a look together at how we can read design codes from all these questions? Let's start with a few trend report's which outline their influence on the design world.
Nowadays we all watch economics, politics, social and cultural fluctuations from all around the world. All kind of surprises, decisions or personalities are followed by a large majority of people or society in general. In one way or another there is heft on all sides because they have an influence on changing thoughts; nationally or local.
Maybe it will take time to get to see the effects in our close lives but certainly our lives will be effected by these new dynamic roles; there will be an intention towards getting these effects. They are playing a dynamic role in shaping environmental character and personal behaviours in business technology and design.
Based on the highly esteemed social briefings, these kinds of global changes in society have cause people to not believe the media and politicians. Instead, people have started to get information from other sources which they can believe, for example online news sources. It shows that people don't trust and try to find their own way.
Someone will tell if these people have no trust therefore they should build new wall around them, but there is always a reaction to an opposite way of thinking. For example, after the dark days of a natural disaster or war, bright colours like yellows, orange are followed by romantic things; an escape.
According to these reports in light of this finding, some new keywords are;
Clearness
Brightness
Limitless
Softness
Simplicity
Freshness
From these words, we can say that new directions of design have got the same characteristic features.
From then it is clear that 2017 will be the year of open spaces. The characteristic of being 'easy to see' will be the new trend at home. That's why I want to focus on transparency in my writing. In interior design, seeing truth is going to be inspiring pure creativity.
| | | |
| --- | --- | --- |
| | | |
| 1 X Ray reality | 2 Curiosity in spaces | 3 Invisible creativity |
These details above are architectural visions;
-Ghost designs with invisible elements like plexiglass and glass
-Simple materials like wood, glass and raw concrete
-Natural lights
-Mirrored walls
-Open plan
-Skylights
-Crystallised details
-Simple designs, simple textures
-Minimalism
-Easy decorations
-Contrast balance
-Main colours
-Opacity
Artists with a strong vision like Do Ho Suh are presenting their ideas through installation. This illusion question of reality with translucent blue silk gives an open space effect and the idea of an open direction. They investigate space by way of opacity, which gives extra impact. Maybe our windows to the world will be larger by thinking this way through design.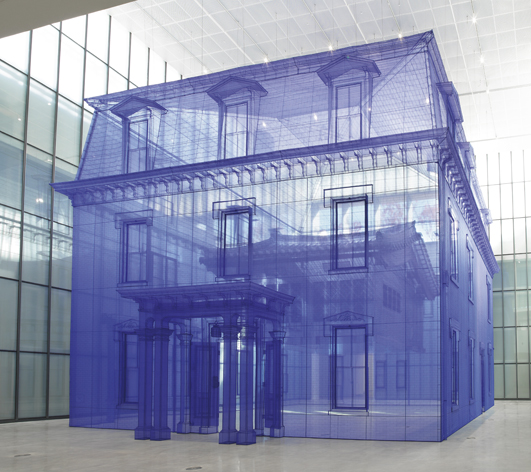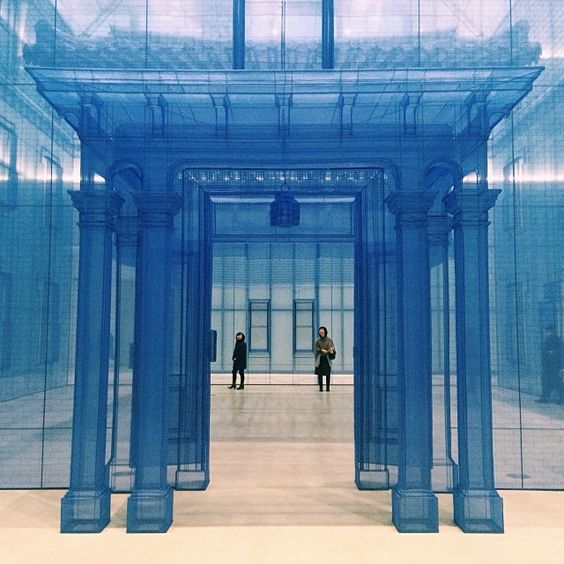 4 Do Ho Suh, "Home Within Home Within Home Within Home Within Home,"
In interior design, each day is going to be semi-transparent with a bit of privacy. Prosperity of connections between lives and rooms in homes will be shaped by raw materials and basic colours; with opacity, the relationships at home are changing.
| | |
| --- | --- |
| | |
| 5 Cheerful updates | 6 Bringing together |
Living or thinking without walls is described as endless. To search and create a space to relax in where we could dive deep into it. An interior design creation for open-plan living areas where natural light is a focus on all sides. This architectural vision with simple materials like wood, concrete, glass and natural colours are not limited by the size anymore.
| | |
| --- | --- |
| |   |
| 7 Limitless spaces | 8 Beautiful spaces with luxe finishes |
| | |
| --- | --- |
| | |
| 9 Bringing the spirit of nature inside | 10 Experience with new technologies |
| | |
| --- | --- |
| | |
| 11 Little bit of privacy | 12 Daylight focusing |
Experiencing transparent backgrounds is already effecting furniture and other objects. Nowadays plastic, glass, fabrics, x ray and recycled glass bricks are trendy elements. Here are a few examples for the 2017 trend board for understanding the new tips. These supporting details and example designs and boards below will help you to do well in this type of matching.
| | |
| --- | --- |
| | |
| 13 Opacity-inspired accessories | 14 Aesthetic of transparent illusion |
| | |
| --- | --- |
| | |
| 15 Modern colours and finishes | 16 Mirrored walls |
| | |
| --- | --- |
| | |
| 17 Experience with new styles | 18 Crystal houses, Chanel |
19 See-through touches
| | |
| --- | --- |
| | |
| 20 2017 Fashion trends briefings | 21 2017 interior trends briefings |

References:
by Bert Myers
www.dezeen.com
by Maria Wigley
by Michaelis Boyd Associates
by Yamagata Architects in Saitama-shi
by OPA on the Aegean Sea
Nike Air Max Cinderella, art project
Console 'Liquid Glacial II', 2016
Autumn de Wilde  Lighting, Layers and Reflections